Benefits of Membership: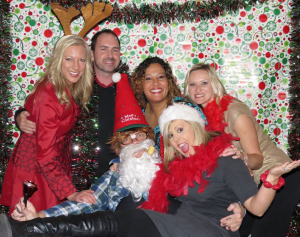 We have lots of fun!
Network with Club members on a weekly basis and make important personal contacts with key business and community leaders.
Develop leadership skills through club projects and programs.
Learn firsthand about important community issues and events through regular speakers and programs at weekly meetings.
Help the club in it's support of Child Abuse Prevention as a partner with the Exchange Club Carl Perkins Center for the Prevention of Child Abuse.
Fun, relaxed atmosphere in which club members enjoy the comradery of fellow members, guest speakers, and our invited guests.
Meeting Times & Place and Attendance:
Each Tuesday at 12:00 noon at the Double Tree Hotel in Jackson Tennessee
There are no mandatory attendance rules.
Club Fees & Dues:
There is a one-time initiation fee of $25. Dues are $130 per quarter. This includes your Local, State and National dues. It also includes your Exchangite Magazine subscription and your meals.
Potential Member Contact:
If you are interested in attending one of our meetings to see if you would like to join, contact one of our Membership Committee Chairs:
Tawnya Moore: 731-512-4105 – tmoore@cbtcnet.com
Chris Ramey: 731-234-4141 – Chris.ramey@jcseagles.org
Or, contact one of our club members.  See the list of club members here.
Read more about why you should join Exchange, click here to visit the National Exchange Club website.